[
Return to Main Page
] [
Return to Projects Index
] [
Doc's Machine & TWB Store
] [
Contact Us
] [
The Whiteboard Webcomic
]
A Rolling Storage Tray for the Lathe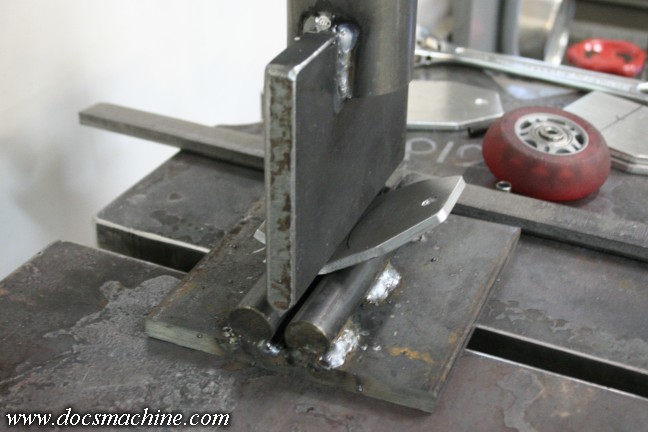 Now, the fun part. I'd made a
quick and dirty press brake
a couple months ago,
so I used it to give each bracket a nice sharp bend.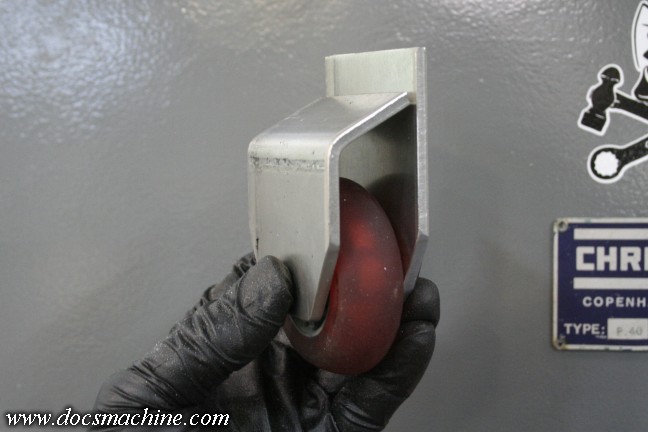 Double checked, and everything lines up nicely.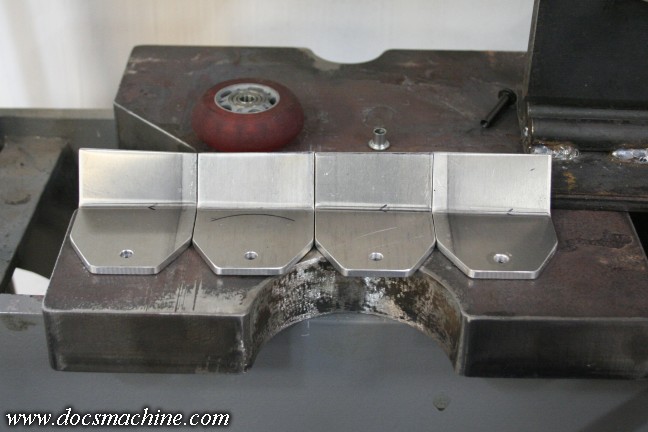 After that, it's a simple matter to use the test piece to get the same angle on the rest.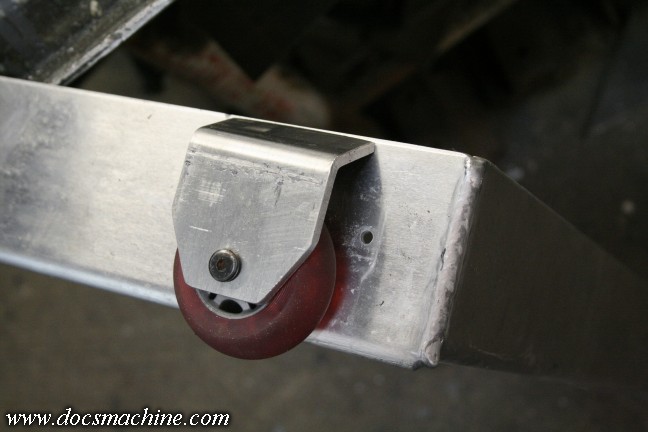 Now we locate where the wheel will go on the tray- I just gave 'er a touch of
TLAR (that looks about right.) The only practical parts are the wheel has to protrude
below the bottom, of course, and the bracket needs to more or less reach the top edge.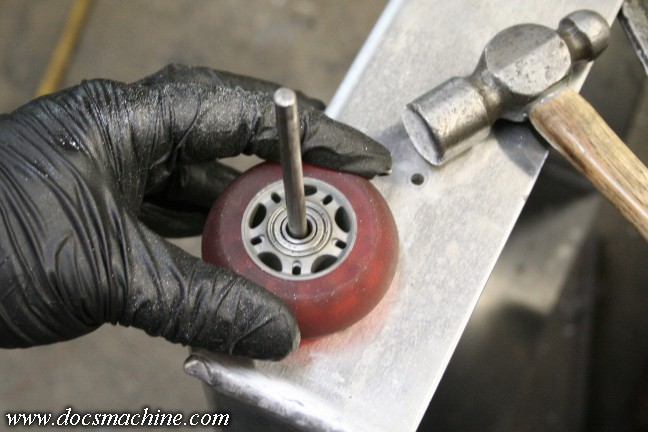 With the wheel held in place, I marked it with a transfer punch.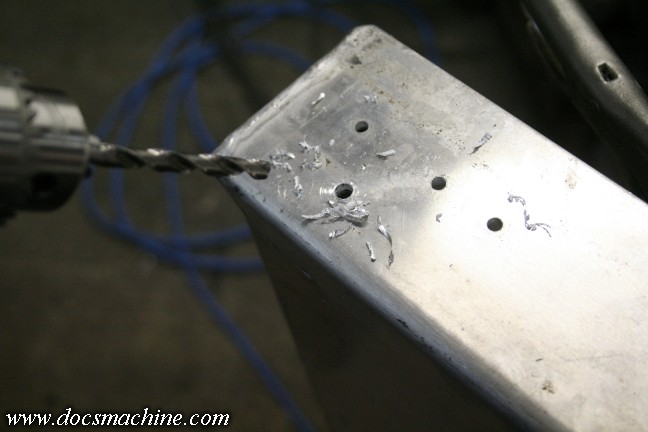 And drilled 'em to 1/4".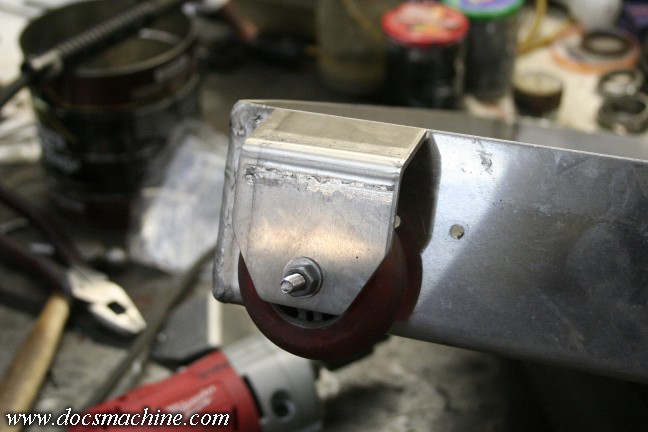 The original skate axles weren't long enough, given the thickness of the aluminum plates,
so I went with 1/4" bolts. One slipped into place and snugged holds the bracket in place nicely.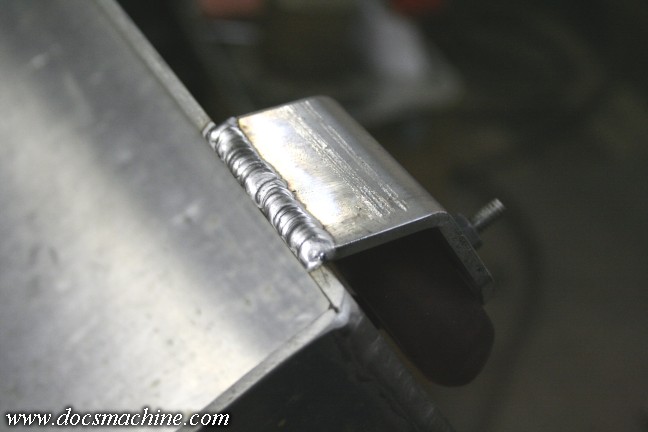 And finally, the brackets get TIG'ed in place.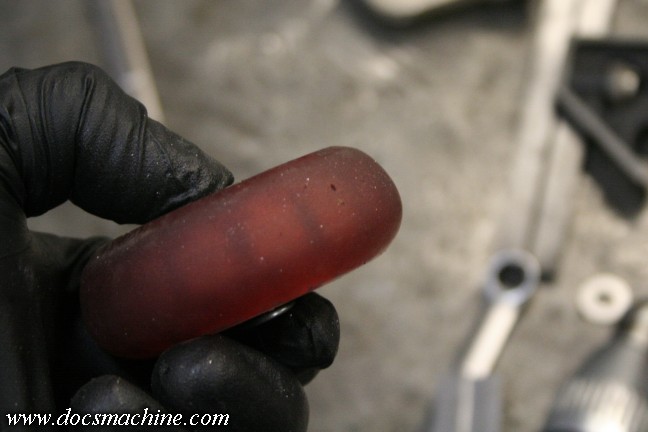 I gave the wheels a quick cleaning- Here you can see how they're worn- and this isn't even the worst one.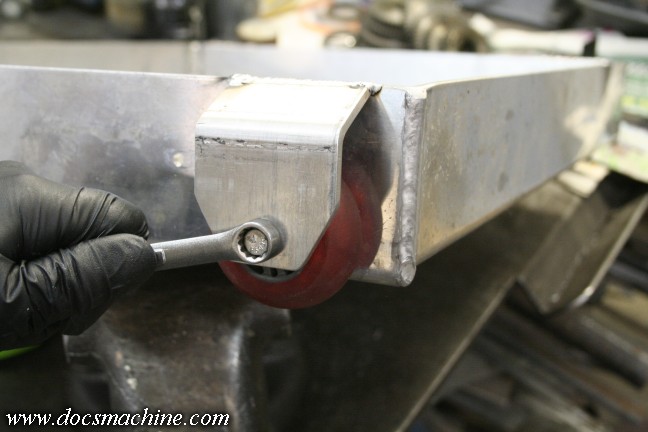 A new set of stainless bolts (it's what I had laying around) and some washers and Nylock nuts, and she's done.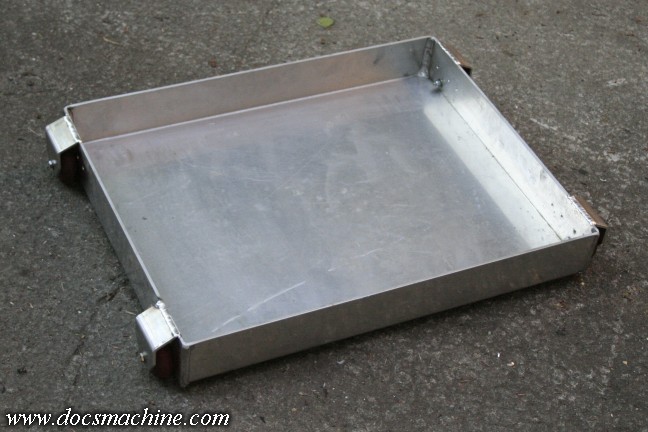 One big rolling tray, ready to go. Or, maybe I should put a couple motors in there and build a Battlebot.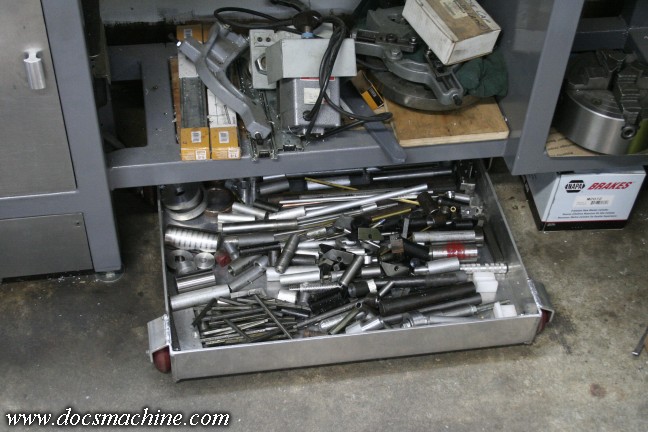 All the junk transferred from the old bin- it looks cluttered, and it is, but there's room
for loads more than the old one. I'm thinking about adding dividers, or some smaller plastic
bins inside, so that I can segregate- separate the stainless, the 4140, the Delrin, etc.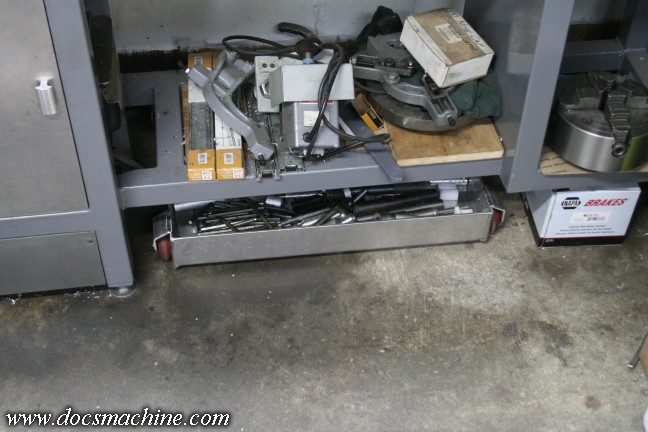 And rolled into place. It doesn't look like it from this angle, but it's actually slightly
further back than the front edge of the shelf on the stand itself. That's as far back as it goes-
it's up against the wall. Not bad for right at 90 minutes all told.

All text, photos and graphics Copyright 1998- 2016, Doc's Machine & Airsmith Services. All Rights Reserved.
Information contained in these pages is for reference and entertainment purposes only. Our methods are not always the best,
quickest, safest, or even the correct ones. It's up to you to know how to use your own machines and tools.
Keep your fingers away from the spinny blades o' death and you should be all right.