[
Return to Main Page
] [
Return to Projects Index
] [
Doc's Machine & TWB Store
] [
Contact Us
] [
The Whiteboard Webcomic
]
A Small, Simple Press Brake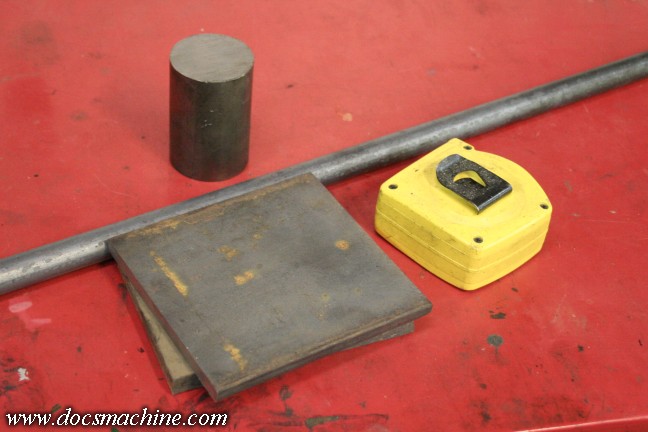 Now that I had the Christensen 40 Ton press fixed up and usable again, I needed to
start assembling some tooling for it. One of the handiest little bits is a press brake,
used for putting a nice sharp bend in sheet and flatbar, for use in brackets and such.
I looked around at some designs, drew up a quick plan for a fairly simple one,
and collected together some materials.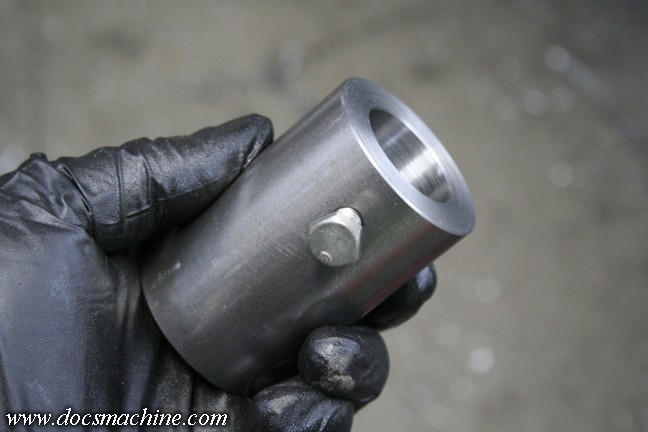 The round bit got drilled and bored to fit the nose of the press ram, and drilled for a locking bolt.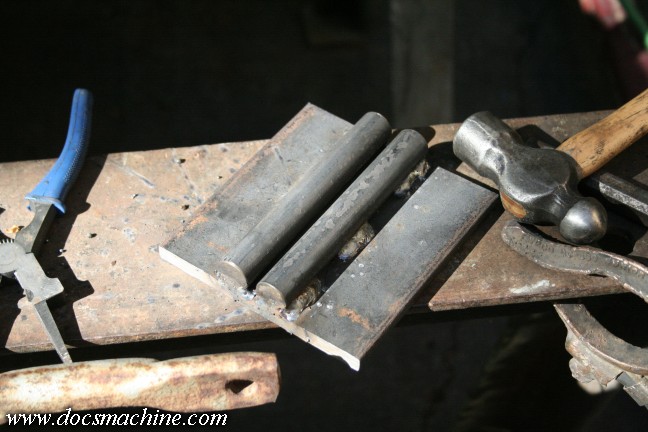 I bandsawed two chunks of the 3/4" hot-rolled and MIG welded 'em to a chunk of spare 3/8" plate,
with a 3/16" gap between 'em. (Designing by the seat of my pants, as it were.) :)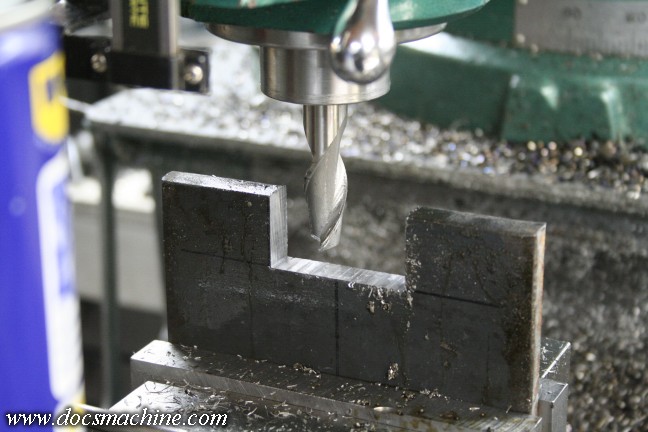 then chain-drilled a notch in the "blade" plate, then milled it square to fit the round piece.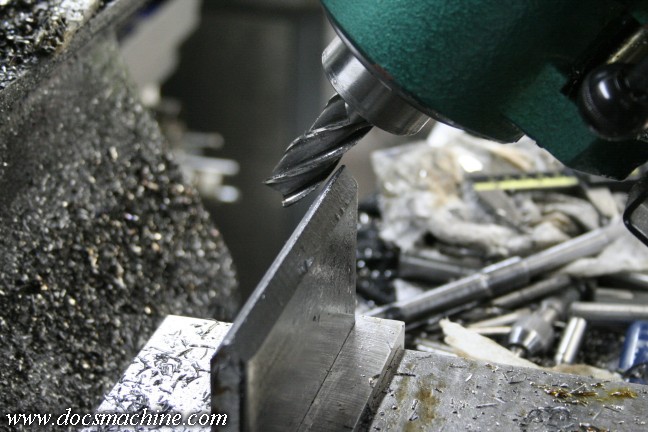 Then, to cut the working edge of the blade, I cranked the mill head over to about 35 degrees
or so, and milled a wide bevel on each side. Why 35 degrees? For an included angle of 70 degrees,
which, you'll note, is more acute than 90 degrees, so I can bend a piece to slightly more than 90,
so when it "springs back" I can have a 90 degree bend.
The blade gets welded to the nose piece...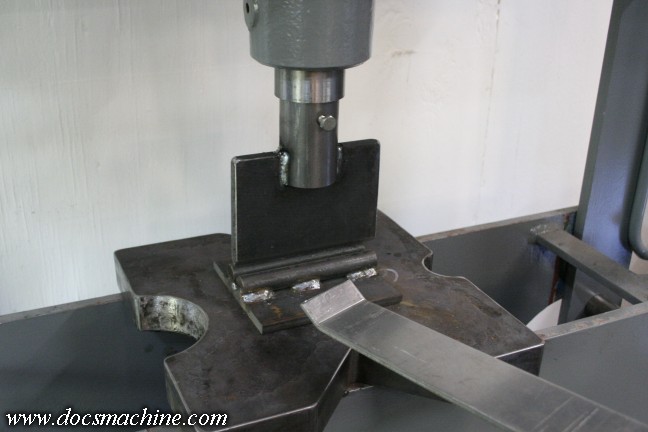 And
voila`!
It worked like a champ the very first try. Took about two or three hours all told,
a big chunk of which was just drilling and boring the nose piece. I haven't tried it to see how thick a
part I can bend or the maximum angle I can do, but so far it works great.

All text, photos and graphics Copyright 1998- 2016, Doc's Machine & Airsmith Services. All Rights Reserved.
Information contained in these pages is for reference and entertainment purposes only. Our methods are not always the best,
quickest, safest, or even the correct ones. It's up to you to know how to use your own machines and tools.
Keep your fingers away from the spinny blades o' death and you should be all right.