[
Return to Main Page
] [
Return to Projects Index
] [
Doc's Machine & TWB Store
] [
Contact Us
] [
The Whiteboard Webcomic
]
Salvaging a 1909 Rockford Drilling Machine, Part 1: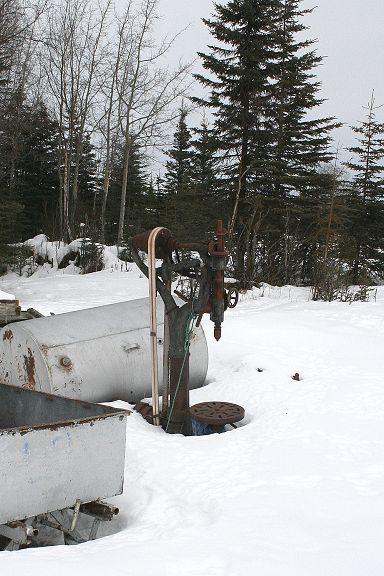 In 2009 I went out and looked at a "camelback" drill I'd been told about.
The sum total of my information was just that- it was a "camelback", and
it was in this guy's yard under a tarp, where it'd been for a few years.
Well... there are some traces of tarp left... :)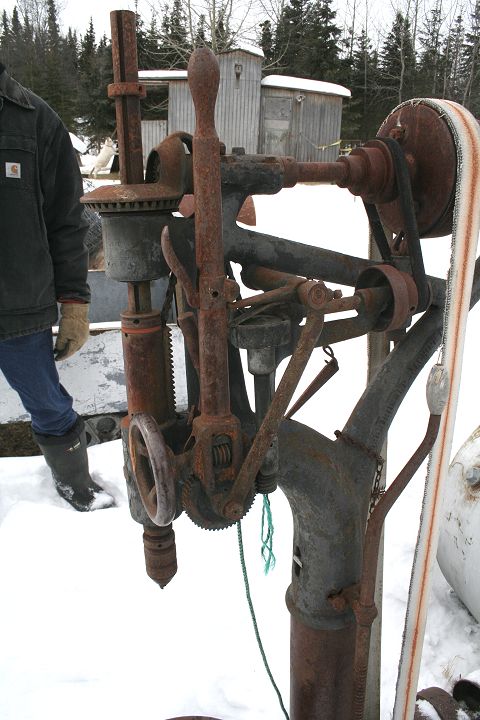 Turns out it's a 20" Rockford Drilling Machine, patent date of 1900.
Surprisingly short- the main horizontal shaft is only about 5-1/2 feet up from the floor-
but also surprisingly complete. All the back gears and downfeed parts are there,
and I saw no evidence of cracks or previous welds.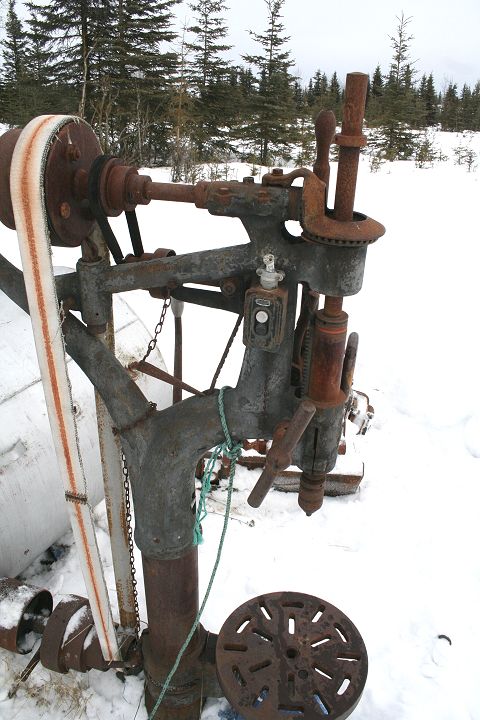 It appears to have not been converted to electric drive, in that there's no
trace of a motor or mount. Though there's a Cutler-Hammer switchbox on the left side,
and the belt-shifter footpedal mechanism is missing. The box may have controlled a light,
or gone to a ceiling-mounted motor. Impossible to tell at this point.
The main belt is clipped canvas, and the power feed belt is hand-wired smooth leather-
both of which, naturally, are in bad shape.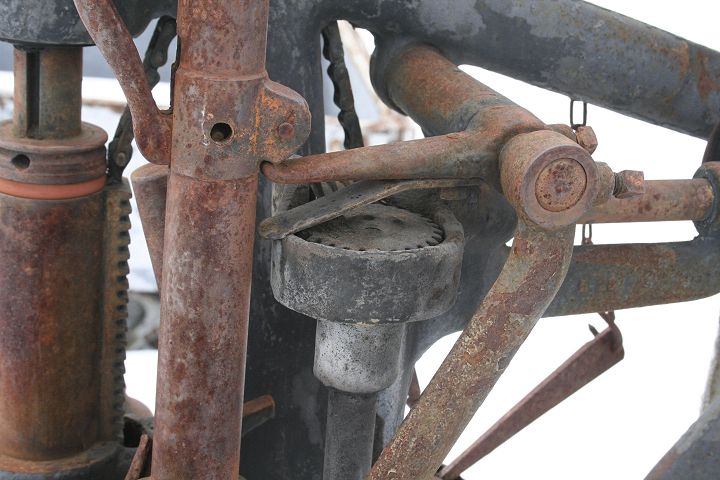 Rust is, of course, extensive, but not yet at the flaky stage. There's a chuck- broken, but it turns- in the spindle,
so the spindle taper might be in decent shape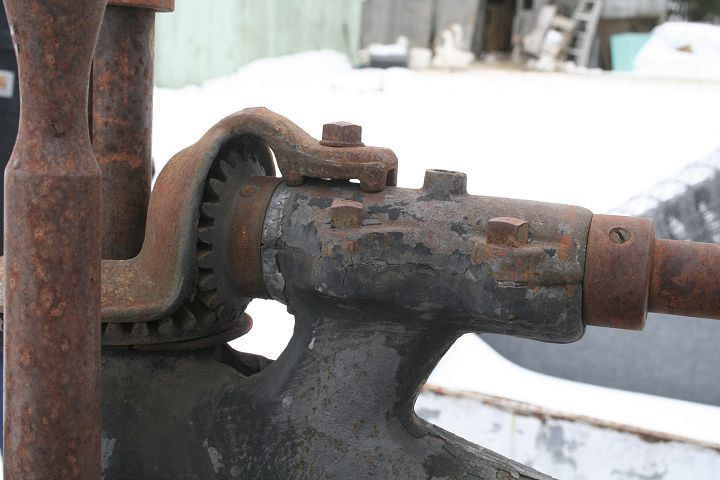 There's still traces of a thick... paint, for want of a better word, on parts of the casting. It's dried and cracked
and dark grey, so I'm assuming it's the old "japan black" style machine paint, which was what, just lampblack
mixed in tung oil? The gears, what I can see of them, appear in surprisingly decent shape- there's apparently enough
dried grease and gunk that rust is minimal, and I saw no missing or damaged teeth (though I could by no means
see them all.) The price is right- essentially free, or minor barter- but it'll still be a substantial project.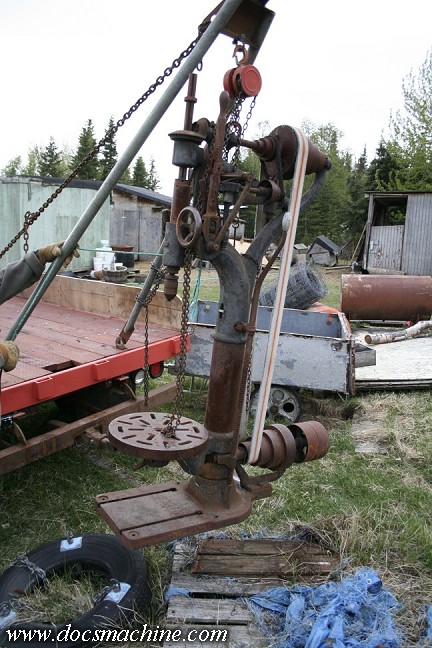 A few months later, the snow had finally gone away so we went back to get it. The
ground had firmed up, so we were able to get back to the drill with a truck with a
gin pole lift and pick it up from where it had been sitting since roughly 1995.
Note the remnants of the blue tarp. That's all that had been protecting it since then.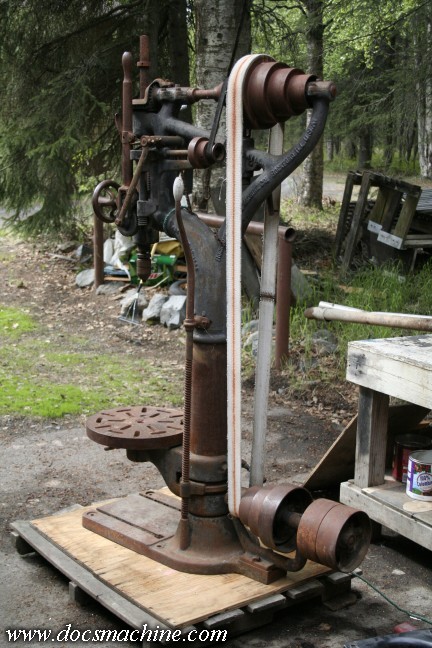 We got it back to the shop and I gave it a quick once over before starting to break it down for a rebuild.





All text, photos and graphics Copyright 1998- 2017, Doc's Machine & Airsmith Services. All Rights Reserved.
Information contained in these pages is for reference and entertainment purposes only. Our methods are not always the best,
quickest, safest, or even the correct ones. It's up to you to know how to use your own machines and tools.
Keep your fingers away from the spinny blades o' death and you should be all right.