[
Return to Main Page
] [
Return to Projects Index
] [
Doc's Machine & TWB Store
] [
Contact Us
] [
The Whiteboard Webcomic
]
Rebuilding A Junkyard 455 On The Cheap, Part 1: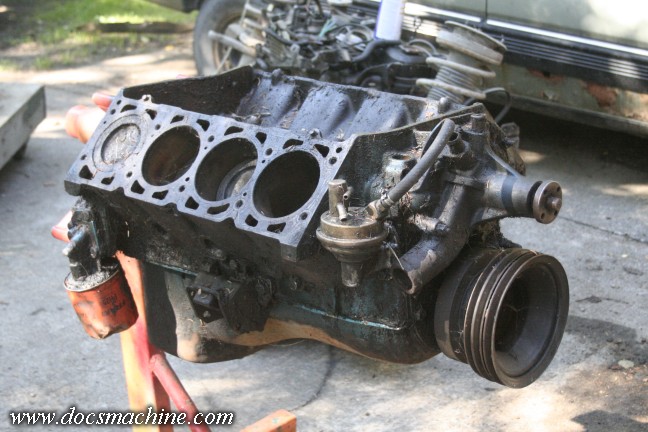 Before I'd gotten the Cutlass rolling with the smog-era 307, I'd been planning to use a 455 big-block.
As usual, money has always been tight, so since I had no plans to drag-race the car, I thought I could
throw together a budget rebuild- a "rings and bearings" type job- to one of my extra 455s, and eventually
drop that in. This particular one is a '71 455 short block I got from a local junkyard for a whopping $40.
It had been stashed in an old oil drum, and lacked heads, distributor, oil fill tube, and so forth,
and we have no idea why. But, it appeared in good shape, and the price was right.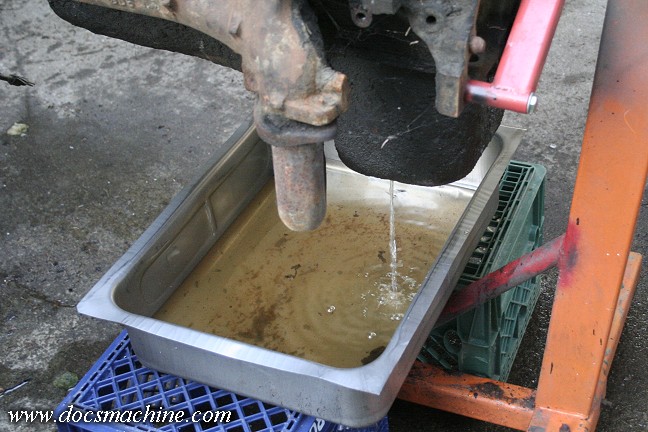 Lacking room in the shop, I'd stored it outside, on a dolly, and under a tarp since I bought it a couple of years prior.
As I uncovered it and got it ready to put on a stand, I discovered that the tarp had leaked- I was lucky in that the
leakage was recent, and there was very little rust, but had I waited any longer everything would have been ruined.
I drained almost two gallons of water out.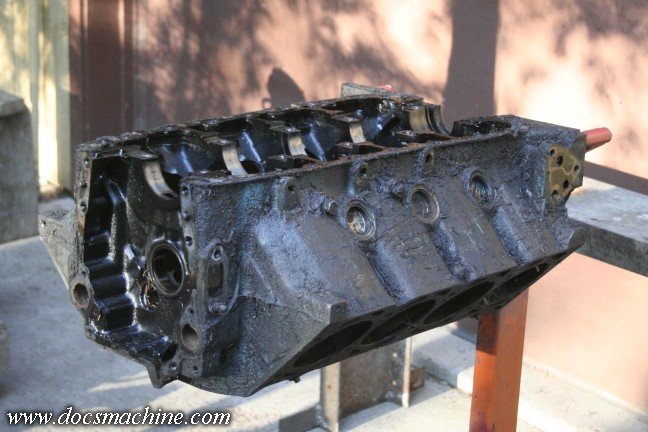 Fully disassembled, she was ready for a good scraping, scrubbing, degreasing and steam-cleaning.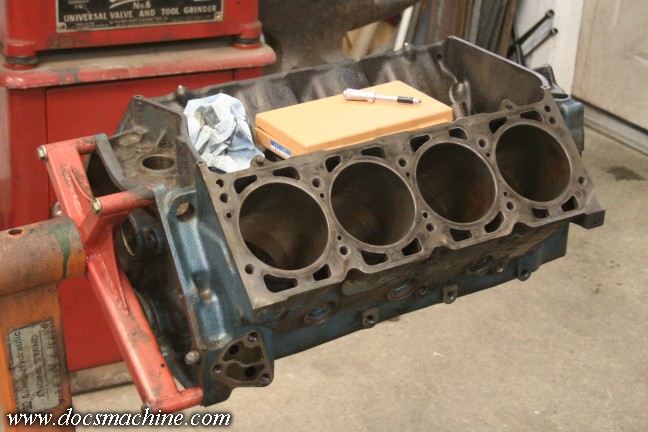 Once cleaned, I inspected it closely for cracks, stripped threads or other damage. I also chased most of
the important threads, knocked out the old cam bearings, and did a little minor deflashing and deburring.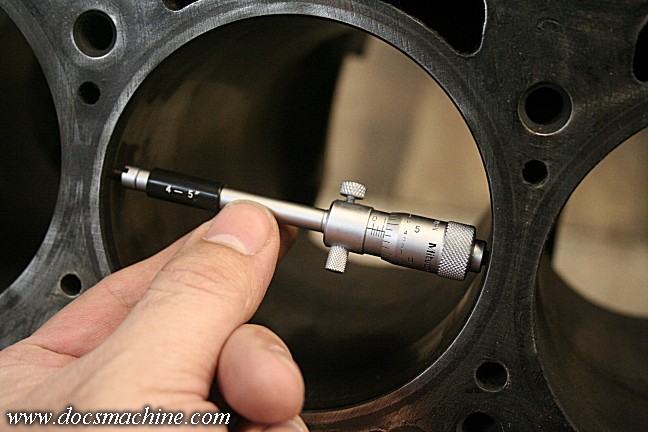 I mic'ed the bores, and found just 0.0025" wear at the top of the ring land. That's mild enough I think I can
get away with a quick scuff of a ball hone and a new set of rings, since this isn't a race engine.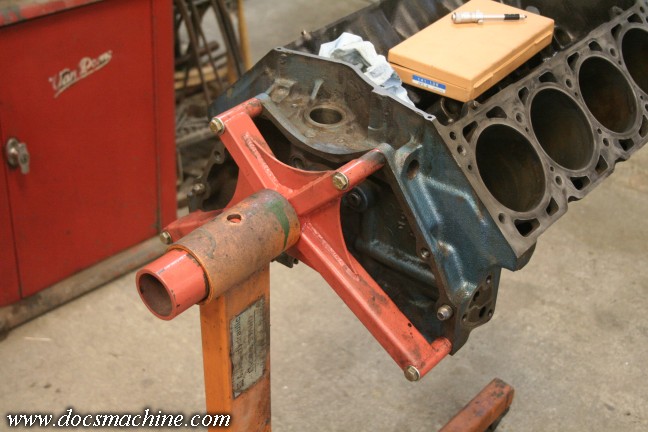 And, since people have asked, here's a better picture of my engine stand spider.
I hate the flimsy "adjustable" heads that come on most engine stands, so a while back I made up this
"fixed" head, specifically for Buick/Olds/Pontiac/Cadillac bellhousing mounts. It's solid and stout.

All text, photos and graphics Copyright 1998- 2017, Doc's Machine & Airsmith Services. All Rights Reserved.
Information contained in these pages is for reference and entertainment purposes only. Our methods are not always the best,
quickest, safest, or even the correct ones. It's up to you to know how to use your own machines and tools.
Keep your fingers away from the spinny blades o' death and you should be all right.