[
Return to Main Page
] [
Return to Projects Index
] [
Doc's Machine & TWB Store
] [
Contact Us
] [
The Whiteboard Webcomic
]
Mill Table Air Hose Hook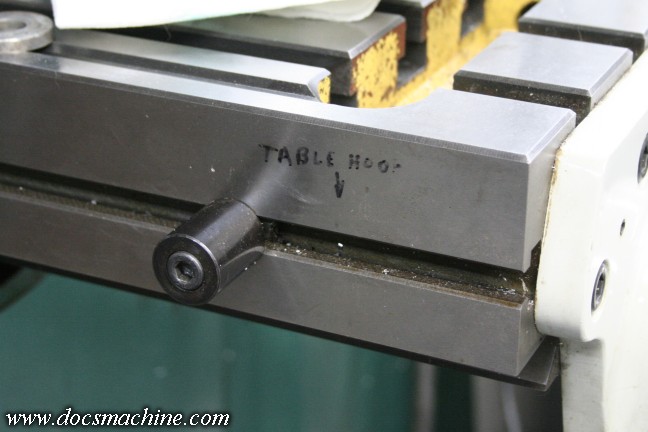 Like most of us shop types, I have a compressed air hose that, among other things, I use at the machines for clearing
chips and oil.over all the years I've been using this mill, I've always just hooked the air hose on the handle of the
power feed. Not the best place, but it was convenient. A few years after I started doing that, I figured that I ought
to make an actual hook, something designed to hold the hose. A simple idea, but given my already-excessive to-do list,
I never chased up on it. Last summer I visited another machinist, and he'd done something quite simple for the same
thing- an eye bolt and a couple square nuts mounted to the table's front T-slot (used to hold the table stops) and he had
a quick and simple hook. However, it looked like... well, an eye bolt and a couple of square nuts. After seeing that,
I thought it a good idea, but that I should mill one, make it look a little more... proper, I guess.
Shortly after that visit, I wrote myself a note as a reminder.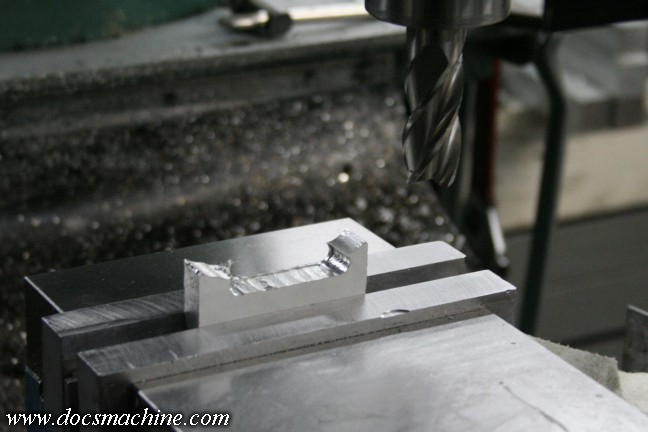 I started with a chunk of 1/2" aluminum from the scrap bin...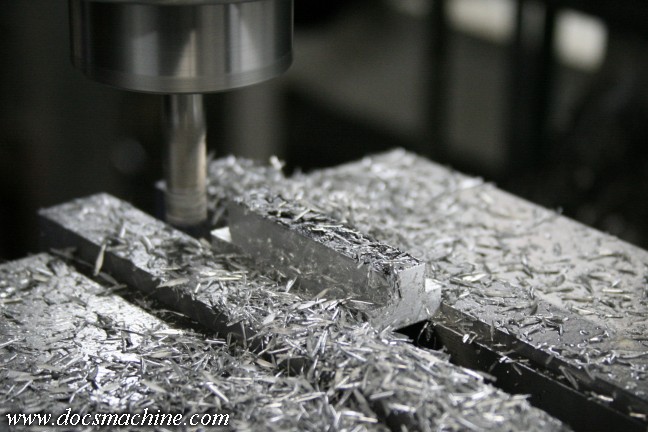 And in a few minutes turned it into a T-shape.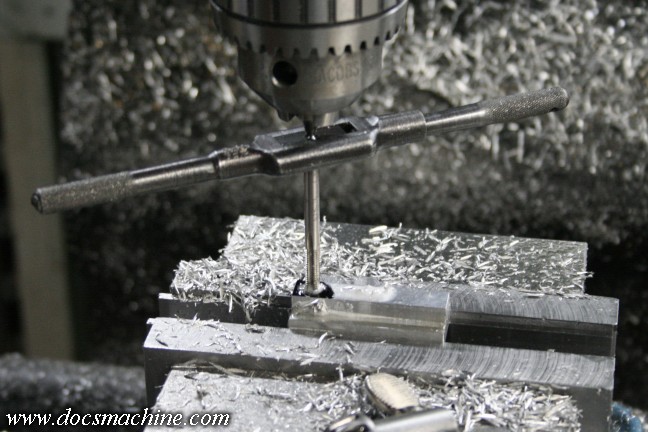 Drill and tap two 10-32 holes 1.500" apart...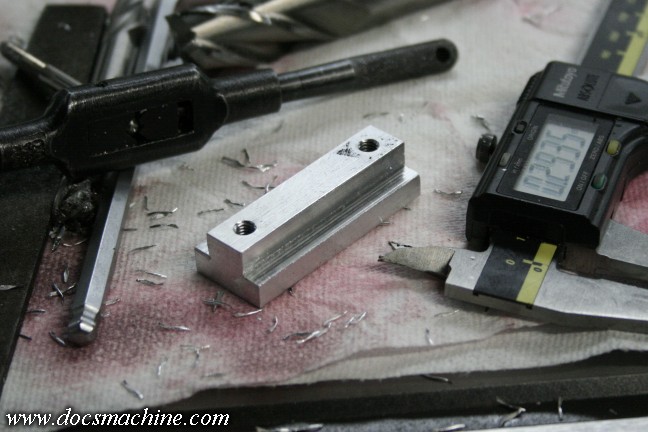 And we have a 2" long T-nut.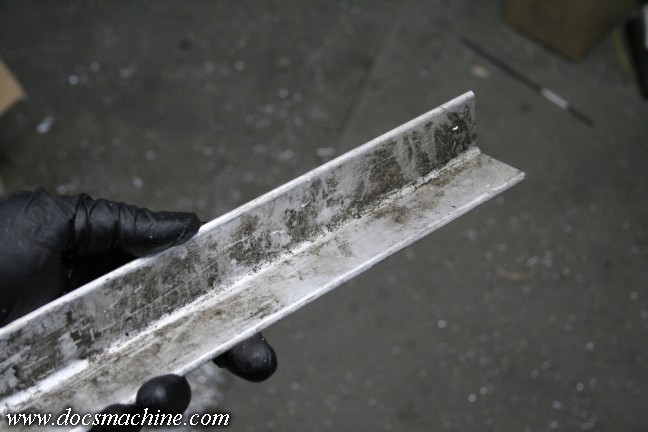 Then a grubby chunk of 2" x 1/8" angle aluminum from another junk bin...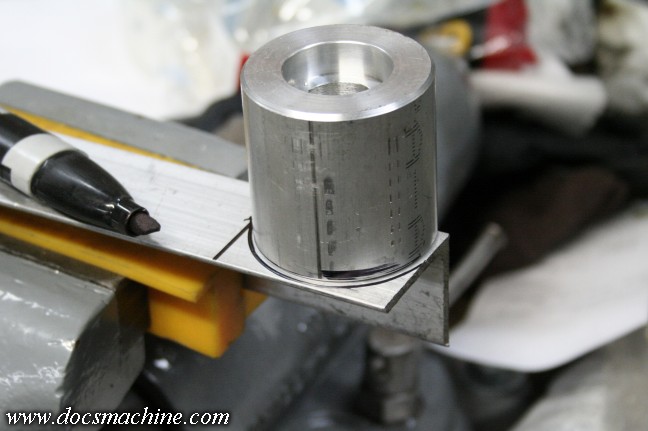 And a quick Sharpie pattern, made from whatever was sitting on the bench at the time.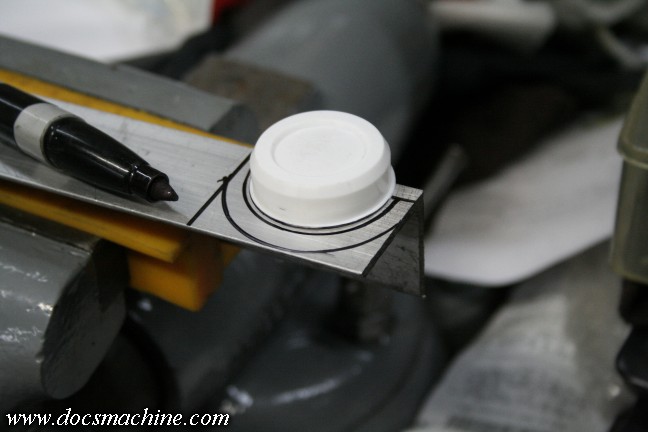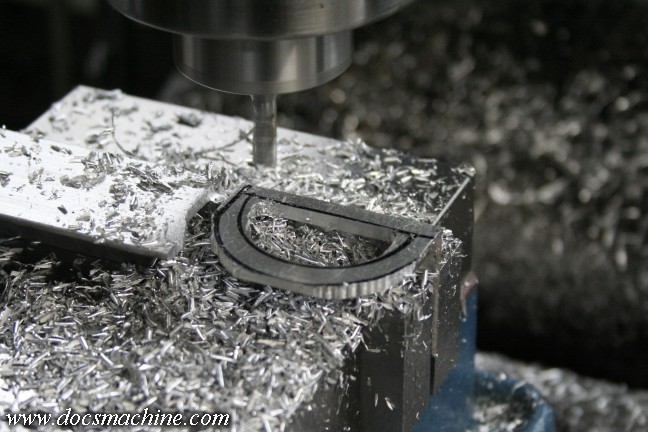 Freehand mill most of the bulk away...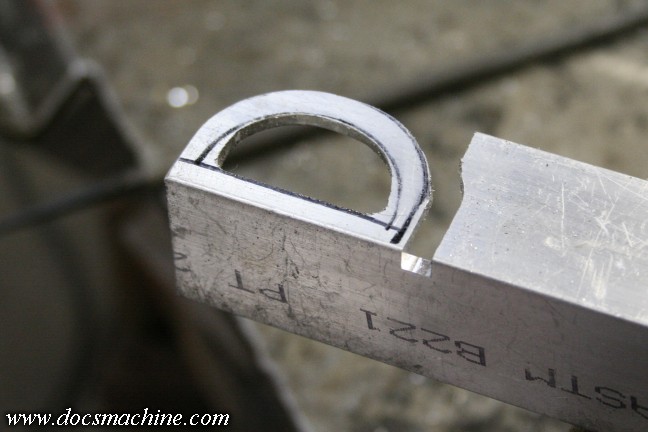 Dress the messy bits up with a few files...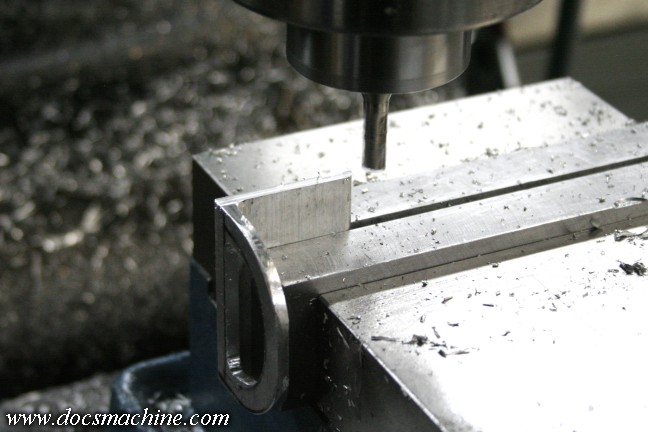 And trim the ends straight and square.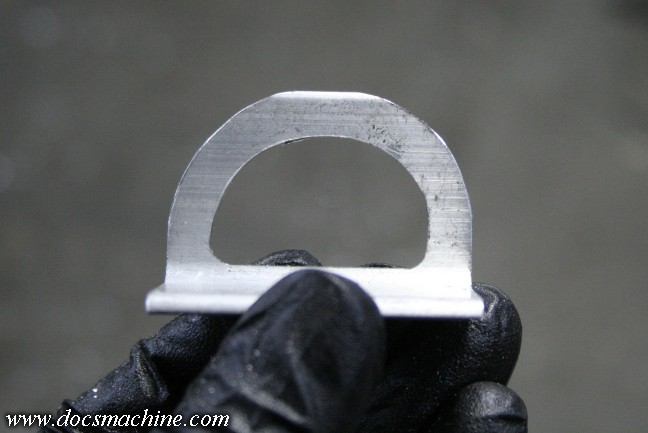 ... oookay, so we're a little lopsided. It's just a place to hang an air-hose. :)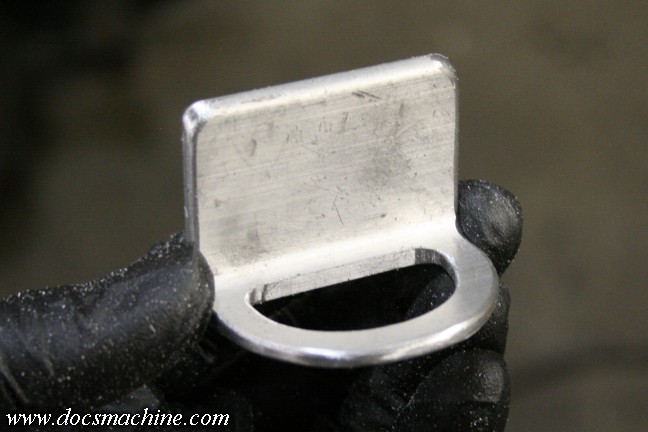 Clean things up a little with more file work, then sand.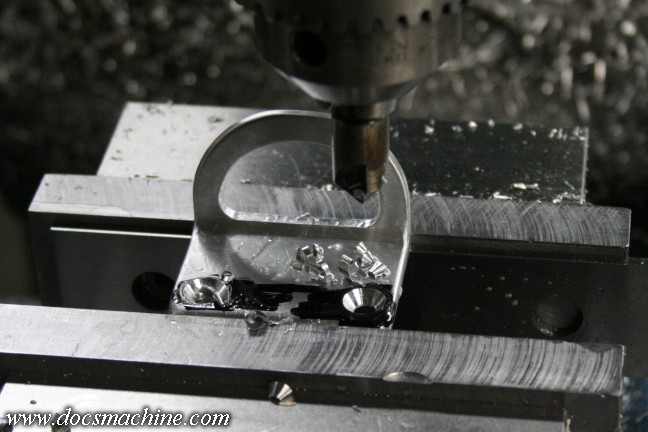 Drill and countersink a matching pair of holes...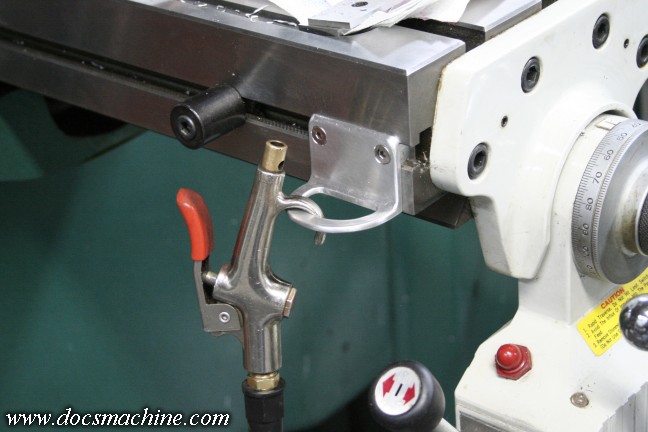 Aaaaaand done! Okay, so it's not a big thing, but hey, Sometimes y'gotta take your little wins where you can. :)






All text, photos and graphics Copyright 1998- 2017, Doc's Machine & Airsmith Services. All Rights Reserved.
Information contained in these pages is for reference and entertainment purposes only. Our methods are not always the best,
quickest, safest, or even the correct ones. It's up to you to know how to use your own machines and tools.
Keep your fingers away from the spinny blades o' death and you should be all right.